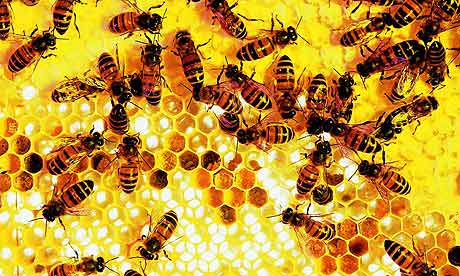 In what will certainly be noted as a completely useless expenditure of grant money, scientists in Australia recently proved . . .
absolutely nothing
.
Well, the did prove that bees on coke act just like people on coke. They dance more absurdly and they like to talk a lot. They also get really excited about doing their work, and insist that everyone else pay attention to them. Luckily, the scientists were watching.
One researcher remarked, "The poor little buggers had to drink cocaine for a week. Then we just stopped it dead and we gave them a learning test." We're pretty sure his implication was that the "little buggers" were "poor" because he gave them a test right after they had been partying. Major soil.
I originally found this item in the same newspaper section that ran stories about lenience for poverty-stricken drug dealers and new government sponsored detox programs. I'm still trying to figure out how getting bees high helps get people clean.